You've made your cool breed with GeneForge and now it's time to compile it! It's easy and quick with Bedalton's newest tool!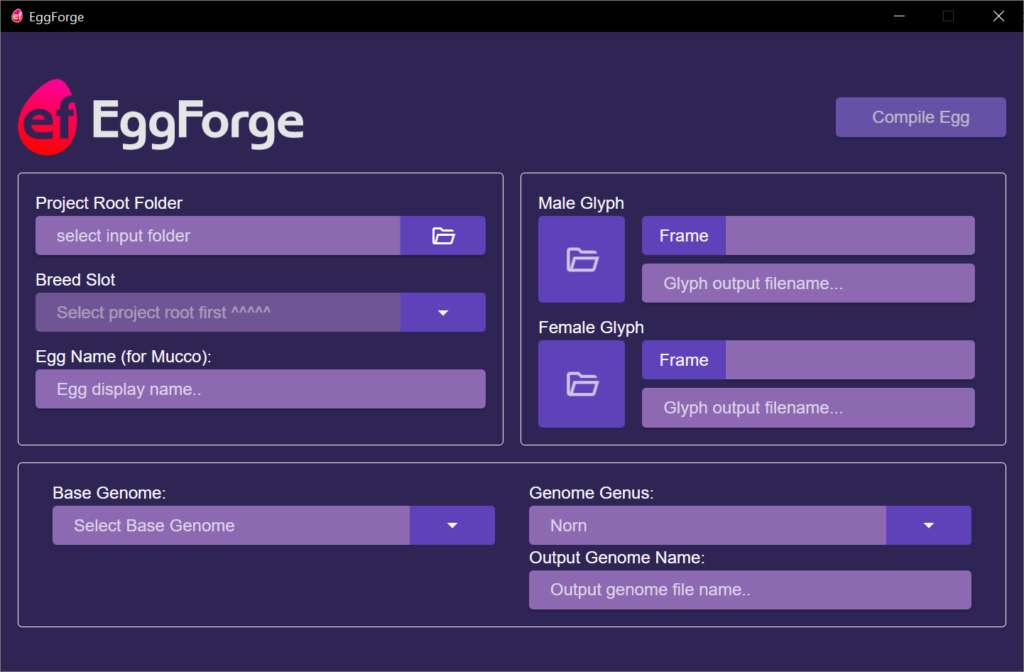 With a few simple steps you're ready to go!
Select your base GeneForge folder
Give the Breed a name!
Pick the genetic base of your choice (supplied or your own!)
Compile and in seconds you're done!
While designed with GeneForge in mind, EggForge can work with any output in a similar folder structure!

Grab it here:
Change Log:
0.2.0:
Adds auto-updater
Compilation Verification window
0.1.1:
Corrected issue with non C:\ Drive Installs on Windows
Corrected issue with missing letter on Muco glpyhs
Added version indicator and log button
0.1.0:
Initial Release